I MADE A GARDEN!!!!!!

Well, it's a mini garden. I didn't have a rototiller to use, so all the ground was turned using people power! The land hasn't been worked in a decade, since my dad died. It took me all day to do this, if you will believe it. Breaking the ground, ripping up the weeds, picking out the big rocks, mixing in the fertilizer. I have the nastiest blister on my palm from it all. So I only did half of the box. HA! My dad used to do a whole quarter acre of stuff, and used the box just for small things like radishes, carrots, green onions, etc. But he DID have a rototiller. So...yeah.

I know it's really not anything super interesting, but I'M DAMNED PROUD OF IT! It's my first go at something of this nature, & I'd been wanting to do it for a long time. SO THERE!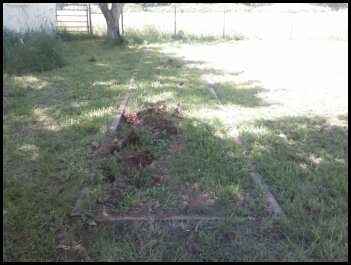 Before... kind of. I'd already kind of started tearing at the grass there...but you get the idea.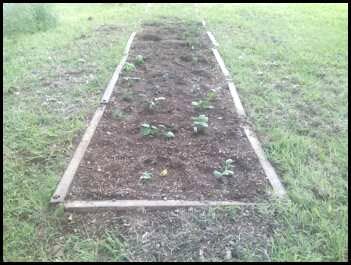 Awe! Look at the baby veggies!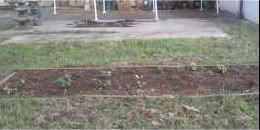 And yes, that is a hydraulic car hoist in the back.

....so this year....if it all works out, I should have:

Tomatos
Pickling cucumbers
(Yes, I plan to try to make my own pickles.)
Crookneck squash
pumpkins
Zucchini
Green Bens
Strawberries
Watermelon
Cantaloupe
Rosemary
&
Sweet Basil

WISH ME LUCK!!!!